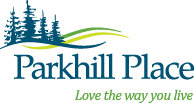 Parkhill Place is a new 145 acre residential community in the southwest corner of Steinbach, Manitoba. A variety of lifestyle options, from single-family homes to townhouse-style condominiums, offer the ideal home for buyers who are moving with the whole family, just starting out, or looking to downsize.
Adjacent to recreational and educational facilities such as L.A. Barkman Park and the Steinbach Soccer and Recreation Complex, Parkhill Place is a well-rounded, amenity-rich community designed for ease of access to leisure and comfort.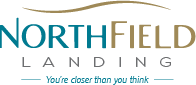 Northfield Landing is a new neighbourhood development offering spacious and affordable family living at the heart of a vibrant and growing community. Located in Clairmont, Alberta, in the County of Grande Prairie, Northfield is designed for families who want the convenience of being close to work, lower taxes and spacious lots without the high cost and stress of the city.
Residents enjoy excellent schools and healthcare, along with accessible prices for both first-time buyers and investors.
Our slate of reputable builders has built beautiful, quality homes, all you need to do is move in. If you are ready for new home ownership, Northfield Landing is a place to call home.